News
Categories
Posted by 'InOrderOf' on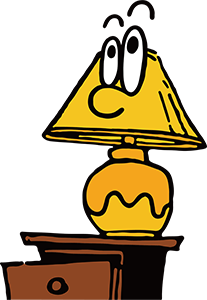 Introducing Kpe Innocent's first-ever, limited edition wood sculpture in collaboration with Flexx Lex Art and design meets fashion as BEAMS T and Flexx Lex collaborate with Japanese artist MAW to bring an innovative show to London gallery space.  Following on from the success of exhibitions in Taiwan and London, BEAMS T are excited to welcome Tokyo-based artist "MAW" into the fold for their third edition entitled 'CROOK', launching this September in conjunction with UK based art lifestyle brand Flexx Lex. MAW Tokyo Japanese       From street art to shop murals, MAW's roots are in graffiti, staying anonymous in...
Posted by Flexx Lex on
We are proud to stock our editions worldwide with the below retailers. If you would like to stock Flexx Lex products, please email us at: contact@flexxlex.co.uk
Posted by 'InOrderOf' on

SIZING, SERIES & MATERIALS EXPLAINED So, having learned all there is to know about the early history of Medicom Toy's Bearbrick, wethought we would take a closer look at the bear itself. We'll cover everything from constructionand sizing, to materials and types. So, what the heck is a Bearbrick?   Well, put simply, it's a vinyl toy adapted from Medicom's original Kubrick product line bearing (no pun intended) a more than obvious resemblance to everyone's favourite bedtime plush.  And just like the Kubrick toy line, which coincidentally includes the Japanese word "ku" meaning nine, the Bearbrick construction is made up...
Posted by 'InOrderOf' on
Introducing Kpe Innocent's first-ever, limited edition wood sculpture in collaboration with Flexx Lex Look at any of Kpe Innocent's canvases and you'll be hard-pushed not to feel a sense of warmth and calm – and that's his intention. Inspired by the Bauhaus movement of the 1930s and contemporary artists such as David Hockney and Geoff McFetridge, self-taught ultra-contemporary artist Kpe Innocent ties his unique form of minimal humanism, pop-culture celebration, and divine creation together on canvas. Kpe Innocent B. 1994 Ghanaian Working primarily in acrylic, Kpe Innocent plays on the power of negative space, isolating his figures within architectural landscapes,...
Posted by Kane Sawyer on
Welcome to Flexx Lex here is a brief bit of information of where is all began and what we have become. Flexx Lex began in 2018, as a passion project between friends Lee and Frazer.  Both had spent a lifetime honing their love for contemporary art, mainly drawing inspiration from the immediacy and excitement of street art. They endeavoured to work from these elements, find a way to work with artists they admired from all artistic backgrounds, and introduce them into others' homes. LEFT SIDE - KOICHI YAIRI 'GHOST' / RIGHT SIDE MR DOODLE 'THE DOODLER 2' Like a lot...